NOVEMBER – DECEMBER 2019
Dear Friends
Our visit to the NW Synod Meeting in October was something of a bittersweet experience. Synod was held at Carver Uniting Church, Windermere. This was our first visit since attending the Service of Thanksgiving fat the closure the URC Windermere Training Centre, the home of many inspirational training courses and meetings,  Margery and I were accompanied by Sue from Christ Church Longridge and Ernest from Leyland URC who are pleased to accept the lift from and to Preston. 
The weather was fine and sunny and the journey, especially the section from M6 to Windermere particularly splendid with clear views of mountain tops and a myriad of colours as the trees change to their autumn tints.
The former Windermere Centre is now converted to self-contained, self-catering holiday flats and is now completely separate from Carver Uniting Church.
As we arrived, the steward on duty at the rear car park looked familiar. Then her husband appeared and we remembered that they had been visitors to Fulwood URC.   I remembered that it was on a Trinity Sunday, because I was taking the service.  By coincidence, I spoke about the Windermere Centre.. Above the door into the dining room there was a piece of wood with some holes cut out of it.  If you stand it the right place the holes in the wood clearly become letters spelling JESUS.  From elsewhere it is just looks like a piece of wood with holes carved in it.  Wherever you stand, it is the same piece of wood.  What you see depends were you are standing. It was strange have two visitors from Carver at that particular service. The good news is that John is happy to come and lead worship at Fulwood.
We heard Good News Reports on the work of Pilots and from the St Annes Food Bank.  The Bible Study was led by Rev Dr Adam Scott of Northern College.  Adam is both a URC Minister and a psychologist. The Bible Study was based on the Ten Lepers, which was one of the lectionary readings for the following Sunday. He invited the ministers present to take notes if they hadn't completed their sermons. Our service was to be taken by Rev Ron Lewis who would have completed his service well beforehand as Margery always gets his hymns and readings well in advance!! There was a touch of psychology amongst the possible reasons why only the one leper returned to give thanks to Jesus for his healing. We were all given sticky-backed hearts to put in a prominent place to daily remind us of the importance of gratitude.
Ron was present at Carver as his sixty years service since being ordained was recognised by Synod in the form of a certificate presented by the chairman Rev John Piper amid appreciative applause..
Business matters were unusually left until the afternoon.  The best news of all was left to the end. An  announcement that the Nominating Group for the NW Moderator's post had put forward a name to come before Mission Council next month- that of the Rev Brian Jolly, the current Synod Clerk. 
Rev Martin Coe and his Carver members provided an excellently organized Synod making it an enjoyable occasioned, albeit with a little sadness that the memorable training events some of us attended there are now longer possible.
Mac Dunsmore Church Secretary
LECTIONARY READINGS NOV & DEC 2019
November
3rd     Habakkuk 1: 1 – 4; 2: 1 – 4; Psalm 119: 137 – 144 or Isaiah 1: 10 – 18; Psalm 32: 1 – 7; 2 Thessalonians 1: 1 – 4, 11 – 12; St Luke 19: 1 – 10
10th   Haggai 1: 15b – 2: 9; Psalm 145: 1 – 5, 17 – 21 or Psalm 98 or Job 19: 23 – 27a; Psalm 17: 1 – 9; 2Thessalonians 2: 1 – 5, 13 – 17 Luke 20: 27 – 38
Remembrance Day Micah 4: 3 – 5; Psalm 76: 1 – 9; Romans 10: 8 – 15; St John 15: 1 -17
17th   Isaiah 65: 17 – 25; Isaiah 12 or Malachi 4: 1 – 2a; Psalm 98; 2 Thessalonians 3: 6 – 13;St Luke 21: 5 – 19
24th   Reign of Christ the King  Jeremiah 23: 1 – 6; Luke 1: 68 – 79 or Jeremiah 23: 1 – 6; Psalm 46; Colossians 1: 11 – 20; St Luke 23: 33 –43
December
1st     First Sunday of Advent Isaiah 2: 1 – 5; Psalm 122; Romans 13: 11 – 14; St Matthew 24: 36 – 44
8th     Second Sunday of Advent Isaiah 11: 1 – 10; Psalm 72: 1 – 7, 18 – 9; Romans 15: 4 – 13; St Matthew 3: 1 -12
15th   Third Sunday of Advent Isaiah 35: 1 – 10; Psalm 146: 5 – 10 or St Luke 1: 47 – 55; James5: 7 – 10; St Matthew 11: 2 – 11
22nd   Fourth Sunday of Advent Isaiah 7: 10 – 16; Psalm 80: 1 – 7, 17 – 19; Romans 1: 1 – 7; St Matthew 1: 18 – 25
25th   Christmas Day Isaiah 62: 6 – 12; Psalm 97; Titus 3: 4 – 7; St Luke 2: (1 – 7), 8 – 20
29th   First Sunday after Christmas Day Isaiah 63: 7 – 9; Psalm 148; Hebrews 2: 10 – 18; St Matthew 2: 13 – 23
January
1st     The Naming of Jesus Numbers 6: 22 – 27; Psalm 8; Galatians 4: 4 – 7 or Philippians 2: 5 – 11; St Luke 2: 15 – 21
         New Years Day Ecclesiastes 3: 1 – 13; Psalm 8; Revelation 21: 1 – 6a; St Matthew 25: 31 – 46
5th     Second Sunday after Christmas Day Jeremiah 31: 7 – 14; Psalm 147: 12 – 20; Ephesians 1: 3 – 14; St John 1: (1 – 9), 10 – 18
  THE UNITED REFORMED CHURCH VISION STATEMENT
Called to be God's people, transformed by the Gospel, making a difference in the world for Christ's sake
STATEMENT FOR NW SYNOD MEETING ON 12 OCTOBER 2019
The Nominating Group for the Moderator's post in North Western Synod recently fulfilled its task of bringing a name forward to serve as the next Synod Moderator. The Group, which included four representatives of Synod and four experienced people from other parts of the URC, met in Manchester last Monday. Three applicants had been shortlisted. After careful interviews with these people, and thorough deliberation afterwards, the Group agreed to nominate the Rev Brian Jolly. Brian's name will now come before the URC's Mission Council next month, where the nomination may become a formal decision of the Church.
Brian impressed the Group with his long ministerial experience in the Synod, his extensive knowledge of its people and churches, his commitment to service, and the high level of respect and trust that he has gained from many around him in the context of complex and weighty responsibilities within the URC and beyond. It is anticipated that his appointment would begin on 01 January 2020, and run until 2024, when he will retire. In that ministry of up to five years, Brian would expect to help and support the Synod's churches as they engage with the Missional Discipleship strategy, so that changes agreed in the last few years can bed in securely, and the churches can go confidently forward in new patterns of service and relationship.
Val Morrison, Convenor of the Nominating Group                                                 
John Proctor, General Secretary  
9 October 2019
BOOKS OF THE BIBLE
Glancing through the Lectionary Readings included in this month's reminds me of one of my favourite amusing stories:
"One Sunday morning, a rather pompous lady walked up to the lectern to read the Old Testament lesson.. Unfortunately the Bible was not open at the right place. The reading was from the book of Habakkuk (see the first lectionary reading for 3rd November).  As she struggled to find she became redder and redder more and more embarrassed.  Eventually the old minister in the pulpit noticed her dilemma.  "Don't worry my dear, Habbakkuk is immediately after Nahum"          
Mac Dunsmore
MOVING STORIES

Sept – Oct 2019


Responding to the crisis in Israel and the Occupied Palestinian territory.  (Our chosen partner)
REBUILD MY HOUSE
House Demolitions in by Israeli forces continue unabated in the West Bank. mostly in the name of security.
On Monday, July 22, 2019, the Israeli authorities demolished buildings in the Wadi al-Humos, the eastern extension of Zur Baher in East Jerusalem.
The move came after the Israeli Supreme Court rejected the residents' appeal and ruled there was no legal barrier to the demolitions. Israel said it would demolish up to 13 buildings, including 14 apartments, the vast majority of which are in various stages of construction.
The buildings were home to two families  including 17 people, of which 11 are minors .Some of them were built in Area A, with
building permits issued by the Palestinian Authority, which holds planning powers in those areas. Wadi al-Humos is outside of
Jerusalem's municipal boundary and constitutes the main land reserve for the development of Zur Baher.
The Zur Baher committee estimates that 6,000 people currently live in that neighborhood – a quarter of the total population of Zur Baher.
These actions are seen by many as more evidence of the impunity displayed by Israel as an occupying force rather than a state that treats all its citizens equally. A video showing the destruction can be viewed here. https://www.youtube.com/watch?time_continue=39&v=eX2ZJw
QCULU
GAZA: A Film Review
GAZA is a masterfully crafted portrait of Palestinian life, offering a rare chance to be immersed in the heart of this tiny strip of land.
The film succeeds in showing the lives of ordinary people who courageously keep going in the grimmest of conditions, in a world where, as someone puts it, there is a "wall between the people of Gaza and life itself."
We see a young woman practising the cello, a young man recording rap tracks, a theatre director rehearsing a performance piece, and a fisherman brooding over the dire conditions of his business – he may not fish more than three miles out, leading to a pitifully meagre catch
The sea is the one border that ought not to be overwhelming for the people of Gaza, but is almost as unforgiving as the Israeli border crossings. This is a sober and even angry film about a people living under a brutal political occupation.
GAZA was relased in the UK on the 9th of August 2019.
Commitment for Life is dedicated to the equal treatment, safety, protection, education, and well-being of every person in IOPT.
Please pray for Kevin & the other URC members travelling to IOPT in SEPT.
LANCASHIRE SOUTH MISSIONAL PARTNERSHIP
A meeting of the Steering Group at Fulwood on 9th October 2019.
We were disappointed to learn that the South Area profile had not managed to be included in the September URC Minister's vacancy list.   It should now be added to the list late October/ November.
Further  arrangements were made for the Missional Partnership Gathering at Penwortham URC on Saturday 18th January 2020, from 10.30 am  Following Opening Worship , there will be tea/coffee in the hall  with a series of Information tables to encourage chats with people from other churches followed by eating our packed lunches together.   Please note the date.
Plans were also made for a South Area Commissioning Service, also at Penwortham URC on Saturday 28th March 2020 at 2.00 pm. Please note the date. Further details of both events later.
SALVATION ARMY FOOD BANK
The Elders have agreed in view of current pressures on the Salvation Army Food Bank, we should support them throughout the year. There is now a yellow box at the back of church each Sunday for if you want to bring a packet or tin and the contents will be taken to the food bank every few weeks.  The type of items required are listed below:
Any non-perishable in-date items will be accepted.  
Tins of… Spaghetti / tomatoes / Beans / Fish / Meat / Potatoes / Soup / Vegetables / Fruit / Rice pudding / Cake / Custard / Baby food
Packets of … Soup / Noodles / Rice / Cereals / Biscuits / Sweets
Jars of sauces / Cordial / Fruit juice / Tea bags / Coffee / Sugar / Jams / Spreads 
Washing up liquid / Washing powder / Toilet rolls / Toiletries / Nappies
We ask that all items donated are unopened and in date
A GRADELY PRAYER
Give us, Lord, a bit o' sun
A bit o' work an' a bit o' fun
Give us all in t' struggle an' splutter,
Our daily bread an' a bit o' butter.
Give us health, our keep to make,
An' a bit to spare for poor folk's sake.
Give us sense (there's some of us duffers),
An' a heart to feel for all that suffers.
Give us, too, a bit of a song,
An' a tale an' a book to help us along.
An' give us our share o' sorrow's lesson,
That we may prove how grief's a blessin'
Give us, Lord, a chance to be
Our very best; brave, wise an' free.
Our very best for oursels an' others,
Till all men learn to live as brothers.
Anon
A CHRISTMAS PRAYER
Jesus, the Light of the World, as we celebrate your birth, may we begin to see the world in the light of the understanding you give us.  As You chose the lowly, the outcasts, and the poor to receive the greatest news the world had ever known, so may we worship you in meekness of heart.  May we also remember our brothers and sisters less fortunate than ourselves in this season of giving.  Amen.
CHRISTMAS TREE SERVICE
Our Christmas Tree service will be held on 8th December, led by Margery.  As usual, we will be collecting gifts for the Salvation Army Christmas
Appeal eg chocolates, fancy biscuits, toys, toiletry sets etc to include in Christmas parcels.  The yellow box for tinned & packet good and toiletries will be at the back of church every other Sunday.
Thank you.
MINISTRY OF FLOWERS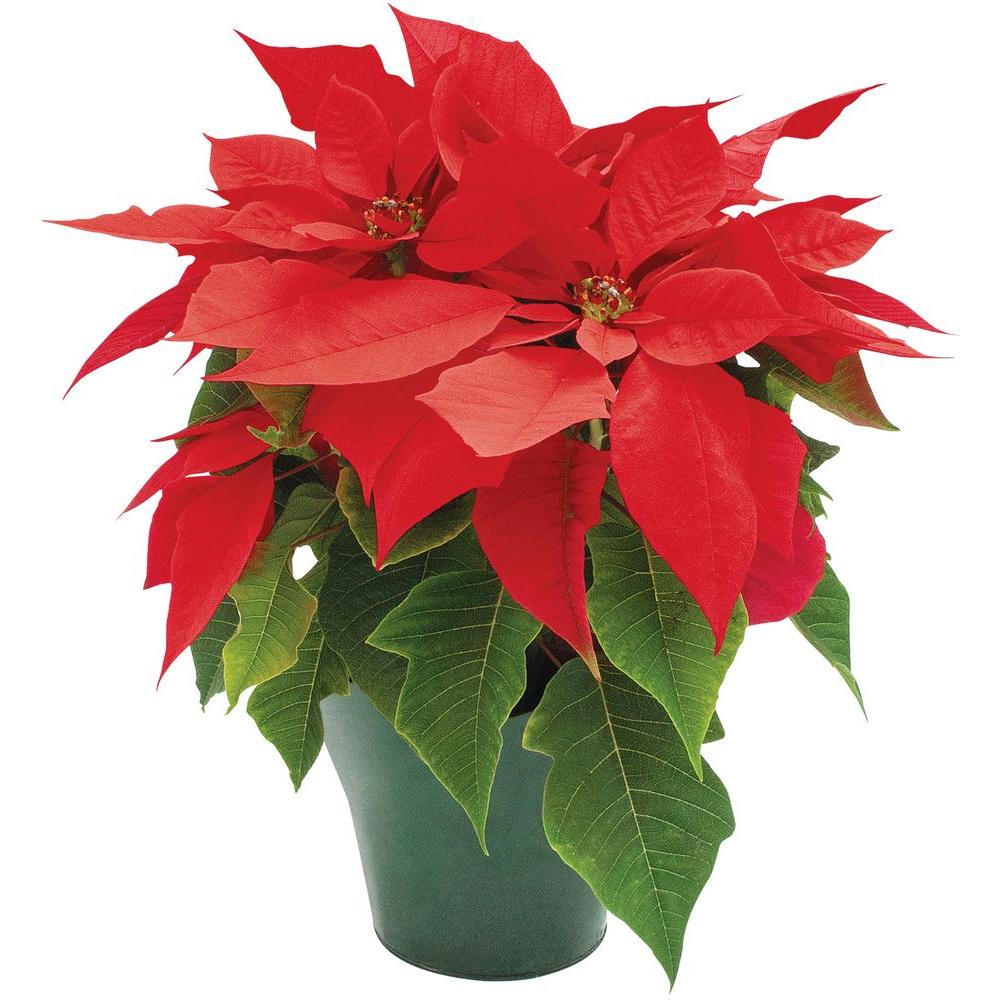 3rd Nov     Frances Fraser
10th Nov     Mavis Orrell
24th Nov     Camille McCullough
December     Christmas decorations 
This is Christmas: not the tinsel, not the giving and receiving, not even the carols, but the humble heart that receives anew the wondrous gift, the Christ
A CHRISTMAS PRESENT LIST:
Give to your enemy . . .forgiveness,

Give to your opponent . . .tolerance.
Give to a friend . . . your heart.
Give to a customer . . . service.
Give to all men . . .charity.
give to every child . . . a good example
Give to yourself . . .respect                                
Anon
 A FAVOURITE CHRISTMAS STORY
One of many stories based on the primary school nativity play is the one in which one of the shepherds, encouraged by their teacher to use their own words to act out the story, says: "Eh, he does look like his dad!"
It's a phrase he's heard his mother use as she admired a neighbour's baby. The audience giggle, but behind the fun there is a great truth. Jesus did look like his dad. His whole life, his words, his actions, were all meant to show us that God isn't way above the clouds but is down here on earth with us, waiting to enter our lives.  Looking at him we can learn a lot about love and forgiveness, and when we change from looking to following he can give us the strength to become more "like his dad".
AS THE YEAR DRAWS TO ITS CLOSE
Loving Father, help me to live one day at a time,
Not to be thinking of what might have been,

Not worrying about what may me.
Help me to accept the fact
That I cannot undo the past
And I cannot foresee the future.
Help me to remember
That I will never be tried
Beyond what I can bear;
That a Father's hand will
Never cause his child a needless tear;
That I can never drift
Beyond your love and care.
William Barclay                                                      
 Wishing all our readers a blessed Christmas and Happy New Year
ROTAS FOR NOVEMBER & DECEMBER
Welcoming
Reading
Refreshments

3rd Nov

Viv Manners




Jean Dunsmore

Craig Millar




Margery Pitcher

Mavis Orrell

 

 

 

 


10th Nov

Craig Millar




Mavis Orrell

Jean Dunsmore




Viv Manners

Elizabeth & Norman Croll

 

 

 

 


17th Nov

Jean Dunsmore




Norman Croll

Viv Manners




Craig Millar

Mavis Orrell

 

 

 

 


24th Nov

Craig Millar




Viv Manners

Craig Millar




Margery Pitcher

Jean Dunsmore


1st Dec

Frances Fraser




Craig Millar

Richard Fraser




Mac Dunsmore

Frances & Richard Fraser

 

 

 

 


8th Dec

Norman Croll




Mavis Orrell

Jean Dunsmore




Viv Manners

Elizabeth & Norman Croll

 

 

 

 


15th Dec

Jean Dunsmore




Frances Fraser

Margery Pitcher




Richard Fraser

Frances & Richard Fraser

 

 

 

 


22nd Dec

Viv Manners




Norman Croll

Mac Dunsmore




Jean Dunsmore

Mavis Orrell

 

 

 

 


29th Dec

Craig Millar




Jean Dunsmore

Viv Manners




Craig Millar

Elizabeth & Norman Croll


5th Jan

Norman Croll




Mavis Orrell

Craig Millar




Mac Dunsmore

Jean Dunsmore

 

 

 

 


12th Jan

Frances Fraser




Viv Manners

Richard Fraser




Jean Dunsmore

Frances & Richard Fraser